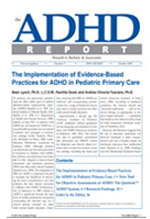 The ACO is committed to providing members with quality resources supportive of ADHD coaching, education and awareness. With this in mind, we have procured online access to Russell Barkley's The ADHD Report. The benefit is available to all members, professional and associate.
The ADHD Report is a subscription-based, online publication of the latest information pertinent to the clinical management of, and education on, ADHD. Published eight times a year and edited by Dr. Barkley, The ADHD Report features guest columns from leading experts, research, letters to the editor, and news.
In addition to this year's issues, ACO members also have full access to the content published in 2011 and 2012 reports.
How to Access The ADHD Report
Login to Your Account and choose the link: "On to the Member's Content" from near the top of the membership dashboard. On the Member's Content page, choose "the ADHD report" from the main menu located at the top of the page.
For information on becoming a member, visit our website, ADHDcoaches.org/join or email membership@ADHDcoaches.org.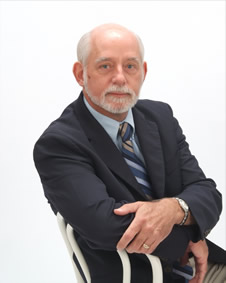 Russell Barkley, PhD, is a world renowned expert on ADHD. He is often seen presenting and speaking at conferences; is widely cited in the national media; and has published numerous books and scientific articles on ADHD.